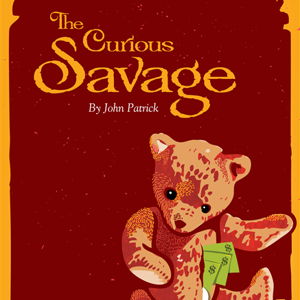 Start: The peace you find here is the mo
See more monologues from John Patrick
---
---
Basics
Scene
Act Three, Scene One
Time & Place
The Cloisters Sanatorium
---
Monologue Context
Dr. Emmett is trying to convince Mrs. Savage that she doesn't need to stay at the Cloisters
Monologue Text
Start: The peace you find here is the moon reflected on a dark lake. Strike the surface and you destroy it. Is that the kind of peace you want?
[... ...]
End: And don't be betrayed by the illusion of contentment. The door is open for you. Make your peace with loneliness.
For full, extended monologue see:
Patrick, John. The Curious Savage. Dramatists Play Service, 1950, pp 75.
---
---
All monologues are property and copyright of their owners. Monologues are presented on StageAgent for educational purposes only.
Half-Price Ticket Hot Sellers
Nov 10 - Nov 17
Washington, DC
Full Price: $10 - $60
Our Price: $5 - $30