StageAgent FAQ
General
Q. Who works for StageAgent?
A. StageAgent staff consists primarily of working actors, directors and drama teachers. To see our list of content contributors, click here.
Q. How can I advertise on StageAgent?
A. StageAgent offers several online advertising and newsletter sponsorship options for a variety of budgets and promotional needs. Email us at advertising@stageagent.com for more information.
Q. I'm having a technical problem on StageAgent. Who can I contact for help?
A. Fill out our contact form and we'll do our best to help!
Q. Who can I contact to suggest a feature?
A. We love hearing from users! Please submit your suggestion via our contact form.
Member Profiles
Q. Why should I sign up for StageAgent PRO?
StageAgent PRO is for theatre performers, educators and directors. As a PRO member, you get full access to:
Show and character guides
Monologue and song context
Audition announcements
Professional resume templates
Tag (keyword) search
Personal toolbox to save your favorite content
In addition, PRO members get enhanced profile features including the ability to:
Display up to 30 headshots and 9 video reels.
Share links to your social media accounts.
Customize your StageAgent URL.
Last but not least, PRO members get advanced privacy options and see fewer ads!
Q. How much does it cost to join StageAgent PRO?
You can choose the pricing plan that works best for you. We offer the following options:
Our yearly plan costs $9.95/month ($119.40 total)
Our 3-month package costs $14.95/month ($44.85 total)
Our monthly plan costs $19.95/month
Q. How do I retrieve my password?
A. Click here to reset your password.
Q. How do I cancel my PRO membership?
To cancel your PRO membership, login to your account and navigate to 'My Account'. Click 'Downgrade' and follow the steps to confirm your intent to downgrade.
*Note you must complete all steps in the cancellation process to complete your cancellation. You will also receive an email confirming your cancellation for your records.
Q. How do I select a new template for my resume?
StageAgent provides one-click professional templates that are perfect for play, musical, opera, TV or film auditions. To select your resume template, login to your account and navigate to "Resume Settings'. Then preview and select the template that best suits your needs.
Q. What privacy options do I have with my StageAgent PRO account?
As a StageAgent PRO member you can make your profile invisible by navigating to 'My Account'. Then in the profile visibility section select 'Make Invisible.' To make your profile visible again, simply return to this page.
Q. How can I get more fans for my profile?
A. There are lots of ways to get more fans on StageAgent:
If you have a personal website or blog, make sure to link to your StageAgent profile
Invite your friends 'fan' you on StageAgent via social media and email
Invite fans to 'fan' you on StageAgent in your performance playbill biography.
Q. How can I contact a StageAgent member?
A. Visit the member's StageAgent profile and click on the 'Contact Me' button. The member will then receive an email inviting him or her to email you.
Show Guides
Q. How do you classify a character's part size?
We use the following labels to classify characters' part sizes:
Lead Role: This character appears in most scenes in the show. The character is central to the story and the play/musical could not exist without him/her. Protagonist.
Supporting Role: A speaking character who appears in more than one scene. Important to the storyline, but recognizably not a lead character.
Featured Role: The actor has (approximately) one scene with one or more lines, could be cut from the script without dramatically altering the story.
Ensemble: Roles with little to no speaking or solo singing lines, and/or those who perform vocally in a group.
Q. How do you classify a character's part size?
If a character falls into the following age-ranges, we use the following labels:
Age 0-12 = Child
Age 13-15 = Early teen
Age 15-19 = Late teen
Age 20-25 = Young adult
Age 25-50 = Adult
Age 50-75 = Mature adult
Age 75+ = Elderly
Q. How do you classify a character's dancing requirements?
We use the following labels to classify characters' dancing level:
Dancer: Requires technical knowledge of dance, may need to have specialized skills such as tumbling or acrobatics.
Mover: Some knowledge of dance and/or ability to pick up choreography quickly.
Non-Dancer: Basic staging that requires you to move during musical numbers; no dance required (ex. chorus numbers in opera).
Q. How do define different show types?
Musical: A production in which music, singing, and dancing are often integral components to storytelling.
Play: A production which generally sticks to spoken dialogue in order to tell a story.
Operetta: A short opera containing spoken dialogue, usually on a light or comedic subject. Differs from a musical in that vocal style is still closely aligned with that of opera, and in that operetta rarely includes complicated dancing.
Opera: A dramatic work for the stage for singers and instrumentalists, set completely to music. Occasionally, opera may include some spoken dialogue (examples: Die Zauberflöte and the original production of Carmen), but usually this is replaced by recitative (singing in the style of speaking).
Q. How do define different show genres?
Drama: A plot featuring in-depth development of realistic characters dealing with emotional themes.
Comedy: A plot that is largely humorous.
Dark Comedy: A plot that is often gloomy or morbid, but primarily comedic in nature.
Jukebox / Revue: A musical that uses previously released songs (often interspersed with original music) as its music score.
Parody: A plot that is humorously exaggerated imitation of a previously created work, writer, artist, or genre.
Farce: A comic plot featuring buffoonery, ludicrous situations, and often crude humor.
Satire: A plot that uses humor or irony to criticize people's behavior or perceived stupidity, often aligning with contemporary political or social issues.
Romance: A plot that revolves primarily around a love story (or multiple love stories).
Fairy Tale / Fantasy: A plot that takes place in an imaginary (and often idealized) locale and/or includes fantastical, imaginary, and/or magical elements and characters.
Historical / Biographical: A plot that is based, however loosely, on actual historical events and/or people.
Horror: A plot characterized by macabre, suspenseful, startling, gruesome and/or supernatural elements.
Q. How do classify a show's dancing level?
Heavy: Major dance numbers that require technical knowledge of dance..
Some dance: There are numbers in the production that will require dancing.
Optional: Artistic staff can choose to include minimal dance or some dance in scenes that traditionally have full dance numbers.
Musical staging: Basic staging that requires performers to move during musical numbers; no dance required (ex. chorus numbers in opera).
None: No dance
Q. I need a guide for a show that is currently not included on StageAgent. Can you write one?
We are regularly adding new show guides to StageAgent. While we can't promise, we try to prioritize writing guides that are requested by users. Please contact us if you have a suggestion for a guide that we need to write.
Monologues & Songs
Q. I'm auditioning for a particular character and need a monologue and song to bring to the audition. Can you recommend some?
Yes! We built a tool specifically to help recommend monologues and songs to use at auditions. If you want to land your dream role, you need to come to an audition prepared. First, find your character in our database using the PartFinder or by searching through show guides. On the character's page you can see a section for Audition monologue & songs. In this section, our system automatically gives recommendations for monologues and songs based off of the attributes of the character.
Of course, this recommendation tool is only a starting point. Only you can know for certain whether an audition monologue or song is right for you — but this time-saving feature is a great place to start!
Q. How do you classify the length of a monologue?
A.
Short: less than a minute
Medium: less than three minutes, more than a minute
Long: more than three minutes
Q. What is the difference between a dramatic and comedic monologue?
A. A dramatic monologue covers an emotionally serious or heavy topic while a comedic monologue is humorous/light in nature and /or intended to make the audience laugh.
Q. Can you post my original monologue?
A. Sorry! We currently do not currently post original monologues.
Auditions & Performances
Q. How do I post an audition or other job?
A. Click here to post an audition.
Q. How do I submit myself for an audition or job?
A. Each individual audition or job posting has its own submission requirements. Please review the submission instructions for the individual audition you are looking at.
Q. I have questions about an audition or job. Who do I contact?
StageAgent is NOT associated with the auditions posted on our site. Most audition postings include contact details to find more information.
PRO Gifts
Q. How do I purchase a PRO membership as a gift for another person?
A. Purchasing a StageAgent PRO account is the perfect gift for the theatre-loving friend or family member in your life. To purchase a PRO membership as a gift, visit http://stageagent.com/pages/pro-gift. You will need to have a valid email address for recipient.
Q. After I purchase a gift, how does the recipient redeem his or her PRO membership?
A. Recipients may redeem their valid StageAgent PRO Gift Subscriptions at any time by using the coupon code provided upon purchase. The recipient should:
Select the 1-year package
Input his/her account details
On the billing information page, input the gift coupon code.
If the coupon code was inputted correctly, the BILLED TODAY amount should change to $0.

*Note that recipients still must input their credit card information to create their account.
Q. What happens if a gift recipient already has a PRO membership?
A. Gifts can only be redeemed by new users
Q. What happens if I lose a gift code?
A.Unfortunately, StageAgent is not responsible for lost or stolen StageAgent PRO gift subscription redemption codes. However, if you can't find a code, a good idea is to search through your emails. After the gift code was purchased, it would have been emailed to both the purchaser and the recipient.
Join StageAgent
and Jumpstart Your Theatre Career!
Trusted by the theatre community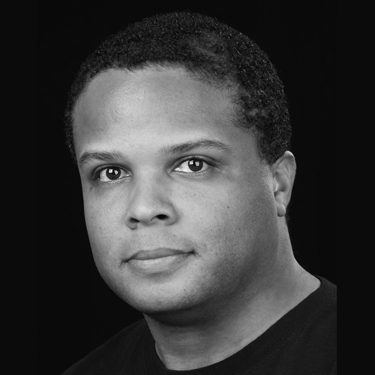 "As a director, I strongly encourage performers to study StageAgent's show guides before coming to an audition. Their expert-written plot summaries and character breakdowns give you a leg up over the competition!"

San Francisco, CA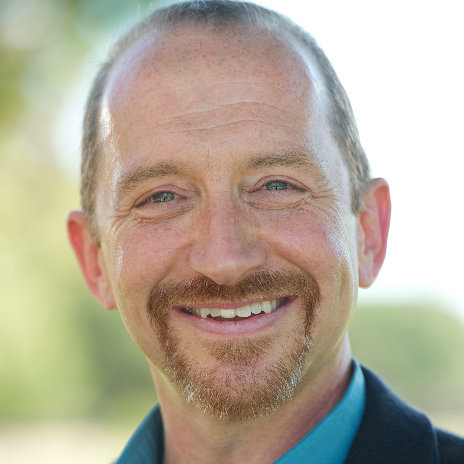 "I use StageAgent to discover auditions and to study character descriptions. It's a really useful tool for actors!"

Fremont, CA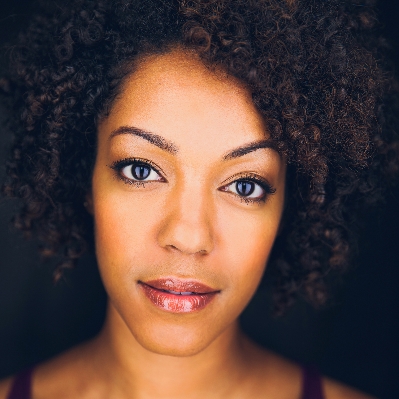 "StageAgent provides an inside look into plays and musicals from the artists' perspective. It's a great tool for both beginning and experienced theatre artists alike."

New York, NY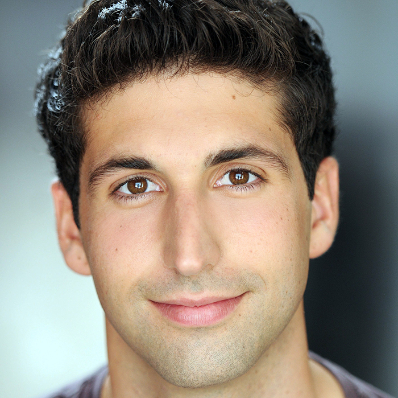 "StageAgent provides one-stop shopping for theatre actors. It's a great place to discover auditions, find audition material, get more exposure for my video reel, and read insightful blog posts from industry experts. It's a great tool for performers!"

San Francisco, CA
"As an actor I find StageAgent very helpful as I am always on the lookout for new auditions. It also makes it really easy to study characters and shows. I recommend it to all stage performers!"

Seattle, WA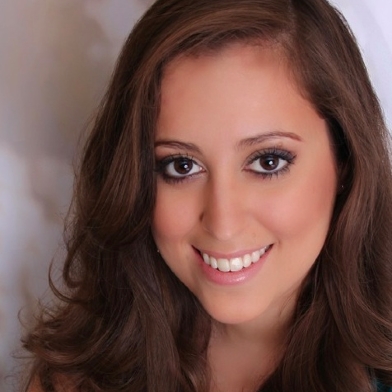 "StageAgent makes it super easy for performers who want to learn about operas and musicals. The in-depth character descriptions with vocal ranges will save you so much time and help you come prepared for an audition. The library of audition songs with associated context and character descriptions is a fabulous tool for any singer."

New York, NY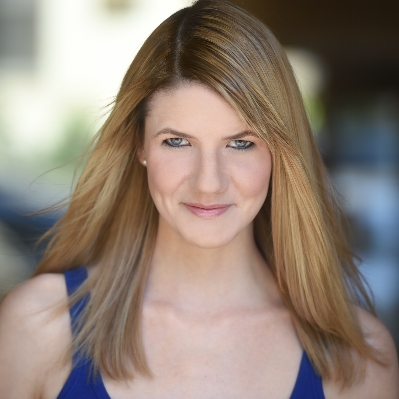 "StageAgent is great for finding monologues for auditions. It's so helpful because StageAgent not only provides the monologue, but also the associated character description and show summary providing a wonderful context for the piece."

New York, NY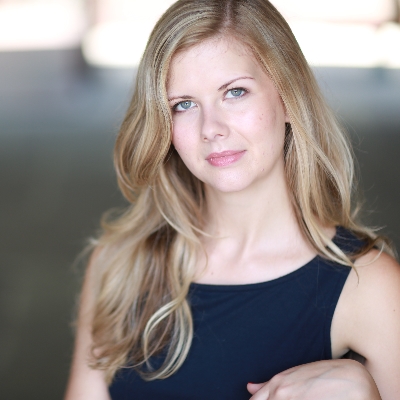 "StageAgent is my go-to resource to study character breakdowns. As an actress, I love having one reliable source for show and character information, monologues and audition songs. StageAgent helps me come better prepared to auditions and feel that much closer to booking the role."

New York, NY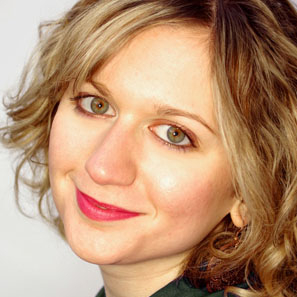 "Now you don't have to rely on guesswork to figure out which roles are right for you, or what audition song will help you land a part. It's like an encyclopedia for theater and musicals, but way more clear and easy to search. I highly recommend StageAgent."

Philadelphia, PA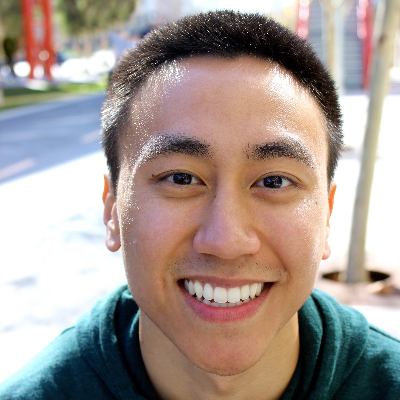 "StageAgent easily summarized each character's role so that I knew what I was getting myself into before walking into the audition room."

San Jose, CA
Previous
Next