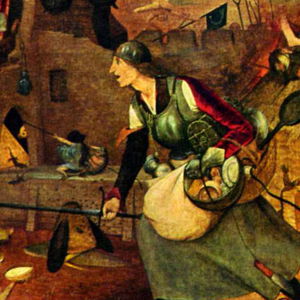 Start: Lavrenti:...
Act Three
---
---
Basics
Time/Place
A small house in the Northern mountains, daytime
Scene Context
Grusha is on the run. After a military coup resulted in the beheading of the Governor, the
Scene Text
In many cases, we only include a scene's starting and ending lines. Please refer to the script to view the full scene text.
Start: Lavrenti: Where've you come from, Grusha? Grusha: Across the Janga-Tu Pass, Lavrenti.
End: Lavrenti: But you can't stay here long with the child. She's religious, you see.
Citation: Brecht, Bertolt. The Caucasian Chalk Circle. Translated by Eric Bentley, Minnesota: University of Minnesota Press, 1999, pp. 44-46.
All scenes are property and copyright of their owners. Scenes are presented on StageAgent for educational purposes only.