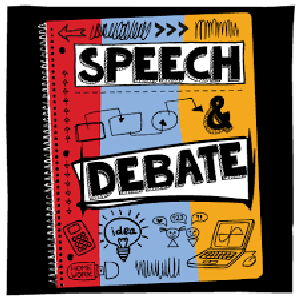 Start: Howie: (re...
Act One, Scene Eight
---
---
Basics
Act/Scene
Act One, Scene Eight
Scene Context
North Salem High School, 2000s. Howie, Diwata, and Solomon, the members of the Speech and Debate
Scene Text
In many cases, we only include a scene's starting and ending lines. Please refer to the script to view the full scene text.
Start: Howie: (reading) "As mayor of Salem, I want to sincerely apologize to you for the shame I have brought to the city and to my office."
End: Solomon: Really. He didn't hurt me, never...
Karam, Stephen. Speech and Debate. Dramatists Play Service, New York, NY. 2008. pp. 53 - 59.
All scenes are property and copyright of their owners. Scenes are presented on StageAgent for educational purposes only.