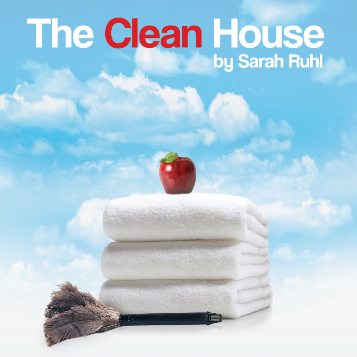 The Clean House
Play
Writer:
romantic comedy
whimsical
brazilian
pulitzer prize finalist
susan smith blackburn prize
fantasy
romantic
comedy
jokes
class
love
poignant
---
---
Overview
---
Synopsis
A romantic comedy about loss, love, change and redemption, The Clean House is both whimsical and touching. A serious career-oriented doctor, Lane, has hired a quirky Brazilian maid. The only problem is that the maid, Matilde, hates to clean. Instead, she longs to be a comedienne. Lane is deserted by her husband, Charles, who leaves her for his mistress, Ana, a passionate, older Brazilian woman upon whom he recently performed a mastectomy. Sarah Ruhl's enchanting play reminds us that there is humor and beauty to be find in life's most unlikely messes.
---
Characters
---
---
Show Information
Genres
Comedy, Dark Comedy, Romance
Casting Notes:
Mostly female cast
Includes adult, mature adult, young adult characters
Tags:
romantic comedy
whimsical
brazilian
pulitzer prize finalist
susan smith blackburn prize
fantasy
romantic
comedy
jokes
class
love
poignant
---
---
Half-Price Ticket Hot Sellers