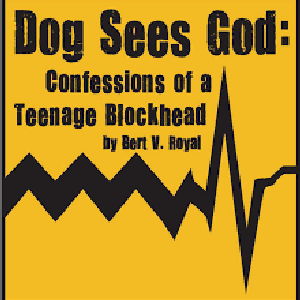 Dog Sees God: Confessions of a Teenage Blockhead
Play
---
---
Quizzes
---
Quizzes for Dog Sees God: Confessions of a Teenage Blockhead
Dog Sees God -- an Introductory Quiz
5 Points
Test your knowledge of Dog Sees God: Confessions of a Teenage Blockhead with this introductory quiz!
Dog Sees God -- a Character Quiz
10 Points
Good grief! The Peanuts gang is all grown up! See if you can keep the stories straight with this character quiz for Dog Sees God.
Half-Price Ticket Hot Sellers