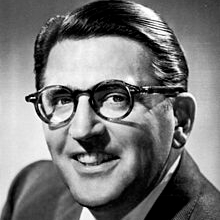 Meredith Willson
Librettist, Composer, Lyricist
---
---
Quizzes
---
Quizzes for Meredith Willson
Advanced Quiz for The Music Man
10 Points
Think you know this musical? Take our advanced quiz to find out!
Beginner's Quiz for The Music Man
5 Points
Test our your knowledge!
Sorry! We don't currently have any quizzes for Meredith Willson. However, we have dozens of other quizzes that you can take. Take a look at our library of quizzes.