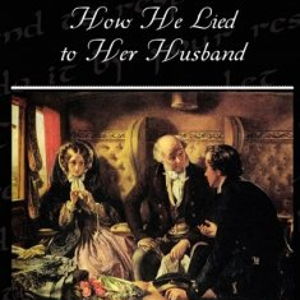 ---
---
Basics
Time & Place
England, 1900s
---
Monologue Context
Married, upper class lady, Aurora, is panicking that her lover's letters to her have gone missing.
Monologue Text
Our course is perfectly simple, perfectly straightforward, perfectly stainless and true. We love one another. I am not ashamed of that: I am ready to go out and proclaim it to all London as simply as I will declare it to your husband when you see—as you soon will see—that this is the only way honorable enough for your feet to tread. Let us go out together to our own house, this evening, without concealment and without shame. Remember! we owe something to your husband. We are his guests here: he is an honorable man: he has been kind to us: he has perhaps loved you as well as his prosaic nature and his sordid commercial environment permitted. We owe it to him in all honor not to let him learn the truth from the lips of a scandalmonger. Let us go to him now quietly, hand in hand; bid him farewell; and walk out of the house without concealment and subterfuge, freely and honestly, in full honor and self-respect
---
---
Useful Links
---
Sorry! We don't currently have any useful links for this guide.
All monologues are property and copyright of their owners. Monologues are presented on StageAgent for educational purposes only.
Half-Price Ticket Hot Sellers
Jan 19 - Jan 27
Brooklyn, NY
Full Price: $90
Our Price: $20 - $69