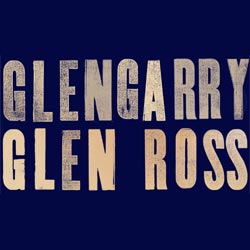 Start: ...all train compartments smell v
See more monologues from David Mamet
---
---
Basics
Time & Place
A Chinese food restaurant, present
---
Monologue Context
This is the first time we see Richard Roma, a real-estate salesman at a competitive firm, in the
Monologue Text
Start: ...all train compartments smell vaguely of shit. It gets so you don't mind it. That's the worst thing that I can confess. You know how long it took me to get there? A long time.
[... ...]
End: We're not the same. (pause) We are not the same. (pause) Hmmm. (pause, sighs) It's been a long day. (pause) What are you drinking?
For full extended monologue, please refer to the script edition cited here: Mamet, David. Glengarry Glen Ross, Samuel French, 1994.
---
---
All monologues are property and copyright of their owners. Monologues are presented on StageAgent for educational purposes only.
Half-Price Ticket Hot Sellers