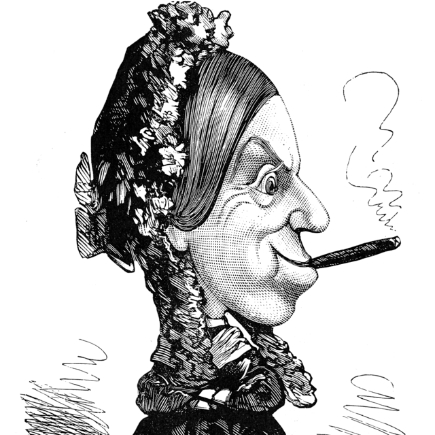 CHARLEY (to AMY)....
Act 1
---
---
Basics
Time/Place
England, 1890s
Scene Context
Kitty and Amy have come to visit Jack and Charley in Jack's rooms at university. However, they are
Scene Text
CHARLEY (to AMY). I'm so glad you were able to come here to-day. You're off to Scotland to-morrow, and we shall miss you so much.
AMY. Yes, Uncle always takes us to some dreadfully remote place at this time of the year, where we never see a soul, and it's so dreary.
CHARLEY. Why does he?
AMY. I don't know.
CHARLEY. It's a shame!
AMY. Why, are you sorry we're going?
CHARLEY. Sorry? Why, it's put me- and Jack- into a perfect fever; that's why we were so anxious to see you here to-day.
AMY. It's lucky uncle is away in town, or I don't think we could have come.
CHARLEY. Why?
AMY. I don't know, but he raises such odd objections, and then you know he's so peculiar about Kitty.
CHARLEY. Why?
AMY. She's an heiress; you know, and he's her guardian.
(They talk aside.)
JACK (ardently). Miss Verdun, have you forgotten that dance the other night? I never shall.
KITTY. NO.
JACK. No! Those stolen moments in the garden by ourselves were the very happiest of all my life, and out there in the moonlight- ah, moonlight is the true atmosphere for- for sentiment.
KITTY. I wonder how many people have said that?
JACK (let down a little). Kitty, I know when you like you can be an awful plague, but to-day you are quite cynical.
KITTY. I know I am; I'm thinking of that man.
JACK. Of what man?
KITTY. Of my guardian- Mr. Spettigue, who hurries us away from all our best friends directly we get to know anyone really well, for fear of-
JACK. For fear of what?
KITTY. (evasively). Oh, I don't know!
JACK. Why does he?
KITTY (looking up and smiling). Because he's a selfish, wicked old man...
JACK. Are you- really- so sorry to go away?
KITTY. No, I am angry. But don't speak about it any more, or, as Amy says, "I shall cry."
AMY (rising and speaking to CHARLEY as they come down L. a little). What a dear- sweet- old lady your aunt must be, Mr. Wykeham! I am longing to know her. Where is she?
CHARLEY (aside). Jack! (Rapidly. In agonized aside and beckoning JACK, who goes R.C. to him.) Where's my aunt?
(JACK whispers something in his ear and turns away.)
CHARLEY (Not catching it.) What?
(JACK shrugs shoulders hopelessly and returns to KITTY. KITTY and AMY see nothing of this last scene, which must be played rapidly.)
CHARLEY (to AMY, hesitatingly). Oh, why, she's hardly arrived yet.
AMY (surprised). No, oh! (Crosses to KITTY.) Kitty, Mr. Wykeham's aunt hasn't come yet.
KITTY (rising). Hasn't come? (Crossing to C.) Oh .(Turning to JACK.) Then we must- we'll- run and do some shopping- and come back. Shan't be long. Good-bye!
(KITTY crosses AMY to L.I.E. CHARLEY has worked round to door, which he opens. JACK follows.)
AMY (to JACK). Good-bye.
JACK. Good-bye.
KITTY (to CHARLEY at door). Good-bye.
AMY (to CHARLEY at door- rather sadly). Good-bye.
Useful Links
---
Sorry! We don't currently have any useful links for this guide.
All scenes are property and copyright of their owners. Scenes are presented on StageAgent for educational purposes only.