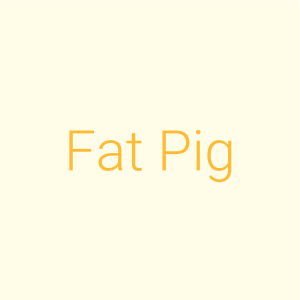 Start: Tom: Go aw...
Scene Six, "Twists and Turns at the Office"
---
---
Basics
Time/Place
present day, city, office
Act/Scene
Scene Six, "Twists and Turns at the Office"
Scene Context
Tom has fallen deeply in love with Helen, an overweight librarian. Unfortunately, his friends are
Scene Text
In many cases, we only include a scene's starting and ending lines. Please refer to the script to view the full scene text.
Start: Tom: Go away. Seriously. Carter: That's not very neighborly. Tom: Neighbors don't treat neighbors this way. Enemies barely do. Cater: Dude, it's a joke… [... … …] End: Carter: Friends, right? Tom: Sorta. (Gestures with his fingers) About this much… Carter: Good enough for me.
LaBute, Neil, Fat Pig, Broadway Play Publishing Inc., 2005, pp. 68-73.
Useful Links
---
Sorry! We don't currently have any useful links for this guide.
All scenes are property and copyright of their owners. Scenes are presented on StageAgent for educational purposes only.