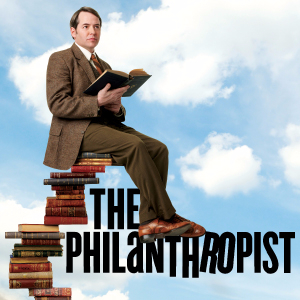 Start: John: You...
Scene 1
---
---
Basics
Time/Place
England, 1970s
Scene Context
The three men are in the university rooms of English academic Philip. He and his friend and fellow
Scene Text
In many cases, we only include a scene's starting and ending lines. Please refer to the script to view the full scene text.
Start: John: You needn't think I'm not serious. Because I am. I assure you I am. Can't you see that? I've come here this evening because I think both of you are responsible for this and I think you deserve it as much as I do.
End: John: And just the two of them sitting there gaping. That would be wonderful. Don: Jesus
Christopher Hampton. "The Philanthropist" in Plays 1. Faber and Faber, p.100-106.
All scenes are property and copyright of their owners. Scenes are presented on StageAgent for educational purposes only.