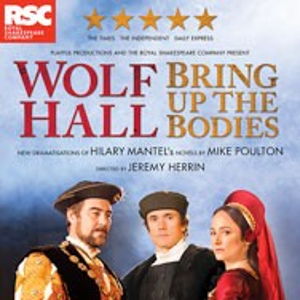 Start: Katherine:...
Act Two
---
---
Basics
Time/Place
England, 1530's
Scene Context
Thomas Cromwell is paying a visit to Henry's neglected wife, the always dignified Queen Katherine
Scene Text
In many cases, we only include a scene's starting and ending lines. Please refer to the script to view the full scene text.
Start: Katherine: Well, Cromwell-- how am I looking? I've not seen myself in the mirror these many months. The King once thought me beautiful--like an angel...how is his concubine? I hear she's always on her knees...Praying to her reformed God?
End: Katherine: The Princess Mary. I have often wondered, Cromwell...You know so many languages-- fluent in so many tongues-- and you lie as fleetly in all of them. In what language do you confess? Cromwell: God knows our hearts, madam. I may need forgiveness-- I do not need absolution.
Poulton, Mike. Bring Up the Bodies, Samuel French. Pp. 349-353.
All scenes are property and copyright of their owners. Scenes are presented on StageAgent for educational purposes only.