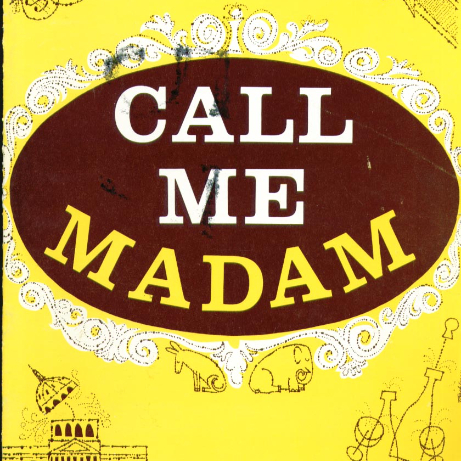 Call Me Madam
Musical
Writers:
tony award - best original score
politics
love
socialite
europe
star vehicle (female)
tony
---
---
Overview
---
Synopsis
When President Harry Truman appoints Washingtonian socialite widow Mrs. Sally Adams ambassador to the small, fictitious European nation of Lichtenburg, she takes everyone by surprise. What Sally lacks in policy knowledge, she makes up for in charm. Everyone is taken with Sally's practical, down-home manner -- especially the nation's handsome Prime Minister. Meanwhile, Sally's secretary, Kenneth Gibson, falls in love Princess Maria. Irving Berlin's sparkling political satire, Call Me Madam, is based on the real-life Washington DC hostess and Democratic Party fundraiser Perle Mesta, who was appointed the Ambassador to Luxembourg in 1949.
---
---
Show Information
Casting Notes:
Mostly male cast
Includes adult, mature adult, young adult characters
Tags:
tony award - best original score
politics
love
socialite
europe
star vehicle (female)
tony
---
Half-Price Ticket Hot Sellers
Dec 2 - Jan 30
New York City, NY
Full Price: $30.00 - $100.00
Our Price: $15.00 - $49.00