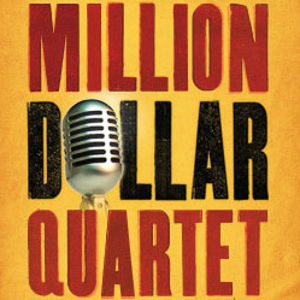 ---
---
Overview
High Note
C6 Soprano C (High C)
Vocal Technique
Rock, Pop, Folk, Country
Time & Place
1956, sun studios, memphis, tennessee, december 4
---
Analysis
Carl Perkins is working with Sam on a new record at Sun, hoping to recapture some of his fame as a founding father of rock and roll. He resents younger, up and coming musicians, including Jerry Lee Lewis. His song "Blue Suede Shoes," that he wrote and recorded, was a bigger hit for Elvis than it was for him. Carl is worried that he won't be remembered in history as one of rock and roll's greatest musicians. He struggles between remaining relevant in the record business and staying true to his guitar-centered rock and roll sound. However, he enjoys a camaraderie with his fellow Sun artists and revels in making music with them throughout the evening.
Featured monologues, songs & scenes for Carl Perkins
Songs
Audition Monologues & Songs
Auditioning for this character? Based off of his/her attributes, we recommend you consider these audition pieces!
* Our system only provides suggested monologues or songs for select characters if we have matching monologues and song information in our database.
Click the tags below to see more related results:
---