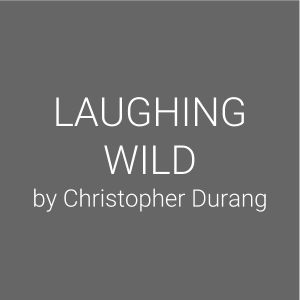 ---
---
Basics
Time & Place
Stage in New York City, late 1980s
---
Monologue Context
This monologue is the opening scene in the play Laughing Wild and our introduction
Monologue Text
START: Oh it's all such a mess. Look at this mess. My hair is a mess. My clothes are a mess.
I want to talk to you about life. It's just too difficult to be alive, isn't it, and try to function?
[...]
END: And the person fell to the ground, and looked totally startled, and some child nearby started to cry, and I was still crying, and I couldn't imagine making use of the tuna fish now anyway, and so I shouted at the child to stop crying—I mean, it was drawing too much attention to me—and I ran out of the supermarket, and I thought, I'll take a taxi to the Metropolitan Museum of Art, I need to be surrounded with culture right now, not tuna fish.
For full extended monologue, please refer to clips or the script edition cited here:
Durang, Christopher. Laughing Wild, Dramatists Play Service Inc. Acting Edition, 1996.
---
---
Useful Links
---
Sorry! We don't currently have any useful links for this guide.
All monologues are property and copyright of their owners. Monologues are presented on StageAgent for educational purposes only.
Half-Price Ticket Hot Sellers