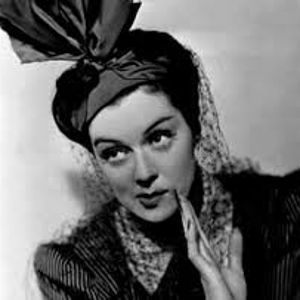 ---
---
Basics
Time & Place
A high-end salon, New York City, 1930s,
---
Monologue Context
Olga is a popular manicurist at high-end New York City salon Michael's. She is a
Monologue Text
Know Mrs. Stephen Haines? I guess Mrs. Fowler's told you about her! Mrs. Fowler feels awfully sorry for her. You would if you knew this Crystal Allen. Yes, you know, the girl who's living with Mr. Haines. Oh, I thought you knew. Didn't Mrs. Fowler --? Then you will be interested. You see, Crystal Allen is a friend of mine. She's really a terrible man-trap. She's behind the perfume counter at Sak's. So was I before I got fi - left. That's how she met him. It was a couple of month ago. Us girls weren't busy. It was an awful rainy day, I remember. So, this gentleman walks up to the counter. He was the serious type, nice-looking, but kind of thin on top. Well, Crystal nabs him. "I want some perfume," he says. "My I awsk what type of women for?" Crystal says, very ritzy. That didn't mean a thing. She was going to sell him our feature, Summer Rain, anyway. "Is she young?" Crystal says. "No," he says, sort of embarrassed. "Is she the glamorous type?" Crystal says. "No, thank God," he says. "Thank God?" Crystal says, and bats her eyes. She's got those eyes which run up and down a man like a searchlight. Well, she puts perfume on her palm and in the crook of her arm for him to smell. So he got to smelling around, and I guess he liked it. Because we heard him tell her his name, which one of the girls recognized from Igor Cassini's column -- Gee, you're nervous -- Well, it was after that I left. I wouldn't of thought no more about it. But a couple of weeks ago I stopped by where Crystal lives to say hello. And the landlady says she'd moved to the kind of house where she could entertain her gentleman friend -- "What gentleman friend?" I says. "Why, that Mr. Haines that she'd had up in her room all hours of the night," the landlady says -- (Mary draws back her hand.) Did I hurt?
Luce, Clare Boothe. The Women. Dramatists Play Service, Inc., New York, NY. 1995. pp. 19-20.
---
---
Useful Links
---
Sorry! We don't currently have any useful links for this guide.
All monologues are property and copyright of their owners. Monologues are presented on StageAgent for educational purposes only.
Half-Price Ticket Hot Sellers
Apr 19 - May 19
Cambridge, MA
Full Price: $39 - $55
Our Price: $19.50 - $27.50