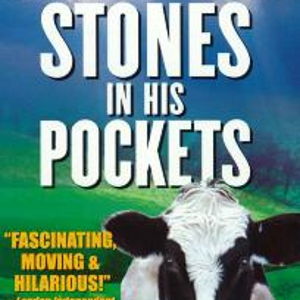 I'll have the lemon meringue pie please
See more monologues from Marie Jones
---
---
Basics
Time & Place
Film set near a small village in Co. Kerry, Ireland
---
Monologue Context
This monologue opens the play and introduces Charlie Conlan to the audience. Charlie
Monologue Text
I'll have the lemon meringue pie please … I know I was up before but it's not for me … it's for my mate … yes he, is, he is an extra I swear … he can't come and get it himself because he has just sprained his ankle … okay … (To the man behind him) don't shuv there's plenty left … (To caterer) an accident report sheet? … he only went over on it, it's not life threatening … no he doesn't want a full dinner he only wants the sweet … (To man behind him) I know we are only meant to have one helping but it's not for me … (To caterer) Look, I don't know why he can eat a sweet and not his dinner if he's sick, what am I a doctor or something … the fella asked me to go and get him a helping of lemon meringue pie … fine fine … No problem. (Walks away) Jesus Christ the Spanish Inquisition to get a bloody pudding.
Jones, Marie. Stones In His Pockets. London: Nick Hern Books Ltd., 2000.
Act One: p.9
---
---
Useful Links
---
Sorry! We don't currently have any useful links for this guide.
All monologues are property and copyright of their owners. Monologues are presented on StageAgent for educational purposes only.
Half-Price Ticket Hot Sellers