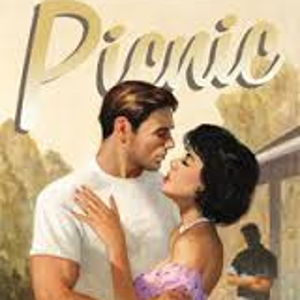 You're a wonderful dancer… and I can tel
See more monologues from William Inge
---
---
Basics
Time & Place
Small Kansas town, Owens/Potts backyard, Labor Day, late afternoon,
---
Monologue Context
Madge is a young woman, known for her beauty, who is restless and uncomfortable in
Monologue Text
You're a wonderful dancer… and I can tell a lot about a boy by dancing with him. Some boys, even though they're very smart, or very successful in some other way, when they take a girl in their arms to dance, they're sort of awkward and a girl feels sort of uncomfortable. But when you took me in your arms — to dance — I had the most relaxed feeling, that you knew what you were doing, and I could follow every step of the way. You mustn't pay any attention to Miss Sydney. Women like her make me mad at the whole female sex. You're young, and — you're very entertaining, I mean — you say all sorts of witty things, and I just love listening to you talk. And you're strong, and — you're very good-looking. I bet Miss Sydney thought so, too, or she wouldn't have said those things.
Inge, William. Four Plays. Grove Press, New York, NY. 1958. pp. 125-126.
---
---
Useful Links
---
Sorry! We don't currently have any useful links for this guide.
All monologues are property and copyright of their owners. Monologues are presented on StageAgent for educational purposes only.