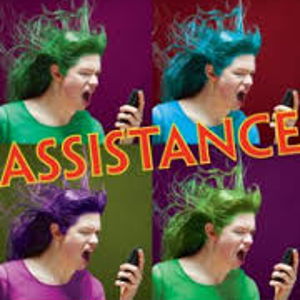 Start: Mom. Mom! I'm not punishing you.
See more monologues from Leslye Headland
---
---
Basics
Time & Place
New York City, a bus stop
---
Monologue Context
Heather was a personal administrative assistant for Daniel Weisinger, a famous and
Monologue Text
Start: Mom. Mom! I'm not punishing you. I'm not doing anything.I don't know what you want from me. I got FIRED. I got fired. I tried to get there and I got fired for trying to get there.
[... ...]
End: I think I'm going crazy. Okay. I'll call you afterwards and let you know how it went. Okay. Okay. I love you too, Mom. Bye-uh.
For full text, see:
Headland, Leslye. Assistance. Dramatist's Play Service, New York, NY. 2013. Pp. 37 - 38.
---
---
Useful Links
---
Sorry! We don't currently have any useful links for this guide.
All monologues are property and copyright of their owners. Monologues are presented on StageAgent for educational purposes only.