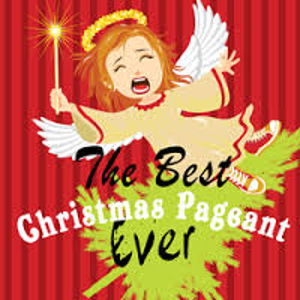 [Let me]tell you again, Grace, how impor
See more monologues from Barbara Robinson
---
---
Basics
Time & Place
A hospital, daytime
---
Monologue Context
Authoritative Mrs. Armstrong, a project-oriented mastermind, is heavily involved in
Monologue Text
[Let me]tell you again, Grace, how important it is to give everyone a chance. Here's what I do -- I always start with Mary and tell them we must choose our Mary carefully because Mary was the mother of Jesus… Yes, and then I tell them about Joseph, that he was God's choice to be Jesus' father. That's how I explain that. Frankly, I don't ever spend much time on Joseph because it's always Elmer Hopkins, and he knows all about Mary and Joseph, but I do explain about the Wise Men and the shepherds and how important they are. And I tell them, there are no small parts, only small actors. Remind the angel choir not to stare at the audience, and don't let them wear earrings and things like that. And don't let them wear clunky shoes or high heels. I just hope you don't have too many baby angels, Grace, because they'll be your biggest problem. You'll have to get someone to push the baby angels on, otherwise they get in each other's way and bend their wings. Bob could do that, and he could keep an eye on the shepherds too. Oh, another thing about the angel choir. Don't lhem wear lipstick. They think because it's a play that they have to wear lipstick, and it looks terrible. So tell them…. And, Grace, don't use just anybody's baby for Jesus… get a quiet one. Better yet, get two if you can… then if one turns out to be fussy, you can always switch them.
Harris, Aurand and Jennings, Coleman A., eds. Plays Children Love, Volume II. St. Martin's Press, New York, NY. 1988. pp. 75-6.
---
---
Useful Links
---
Sorry! We don't currently have any useful links for this guide.
All monologues are property and copyright of their owners. Monologues are presented on StageAgent for educational purposes only.
Half-Price Ticket Hot Sellers