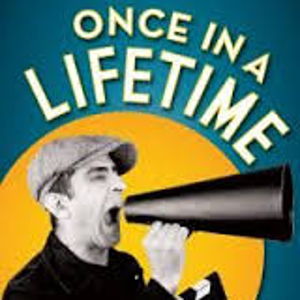 ---
---
Basics
Time & Place
A train, 1920s,
---
Monologue Context
Helen Hobart is a successful and popular columnist for the show business paper
Monologue Text
My dear -- didn't you know? [...]I write the most widely syndicated column in the United States. Anybody who reads the newspapers -- ! [...] If you don't know, my dear, I can't quite tell you all. But I think I can say in all modesty that I am one of the most important figures in the industry. You know it was I who gave America Gary Cooper, and Rex, the Wonder Horse, Yes, I've done very well for myself. You know I always could write, May, but I never expected to be the Helen Hobart -- ha ha! Oh, I can't tell you everything one-two-three -- but moviegoers all over the country take my word as law. Of course I earn a perfectly fabulous salary -- but I'm hardly allowed to buy anything -- I'm simply deluged with gifts. At Christmas, my dear -- well, you'd hardly believe it, but just before we came East they presented me with a home in Beverly Hills! [...] They said I deserved it -- that I simply lived in the studios. I always take an interest in new pictures in production, you know, and suggest things to them -- and they said I ought to have a home I could go to and get away from the studios for a while. Wasn't that marvelous?
Hart, Moss and Kaufman, George S. Once in a Lifetime. Samuel French, New York, NY. 1960. pp. 24 - 25.
---
---
Useful Links
---
Sorry! We don't currently have any useful links for this guide.
All monologues are property and copyright of their owners. Monologues are presented on StageAgent for educational purposes only.
Half-Price Ticket Hot Sellers
Jun 20 - Jul 8
New York, NY
Full Price: $89.50 - $169.50
Our Price: $89.50 - $139.50