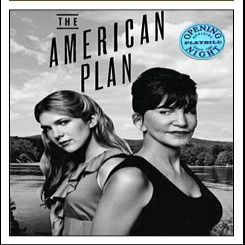 ---
---
Basics
Time & Place
A fancy summer home in the Catskills, 1960
---
Monologue Context
Nick, a handsome young man. has been seeing Lili, the eccentric daughter of Eva, a
Monologue Text
Start: After my mother died, my father more-or-less lost control of things. Not badly-- it was more a kind of slip of attention. But, apparently, that's all it took.
[... ...]
End: Those are the only reasons. (Beat.) Well. This has been a marvelous party, you've been a perfect hostess, and I've had a splendid time.
For full text, see:
Greenberg, Richard. The American Plan Dramatists Play Service, 1991.
---
---
Useful Links
---
Sorry! We don't currently have any useful links for this guide.
All monologues are property and copyright of their owners. Monologues are presented on StageAgent for educational purposes only.
Half-Price Ticket Hot Sellers