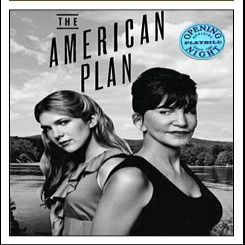 ---
---
Basics
Time & Place
A table outside summer home of the Adlers in the Catskills, 1960
---
Monologue Context
Eva is a wealthy Jewish German-American woman summering on a lake in the Catskills.
Monologue Text
Start: And, then, we all repaired to the club where the most mystifying entertainer held forth… if only I could remember his name!... He was… how do you say it…, crossed-eyed, with vast jowls and this idiotic, juvenile voice, and, of course, his language was quite improper and what he said was simply nonsense, yet those around me howled, as though these were the pears of Oscar Wilde being thrown before them.
End: To Napoleon, Sacher Torte, and a large plate of little cookies. Incroyable! But my darling, why aren't you eating your breakfast?
For full monologue, see:
Greenberg, Richard, The American Plan, Dramatist's Play Service, 1991.
---
---
Useful Links
---
Sorry! We don't currently have any useful links for this guide.
All monologues are property and copyright of their owners. Monologues are presented on StageAgent for educational purposes only.
Half-Price Ticket Hot Sellers