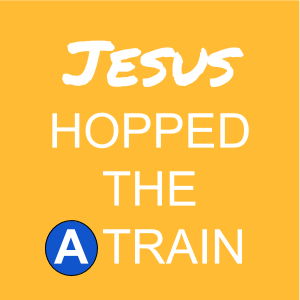 ---
---
Basics
Scene
Act Two, Scene Five
Time & Place
Rikers Island Prison, New York
---
Monologue Context
This monologue occurs at the very end of the play, when Angel is attempting to pray.
Monologue Text
Start: Hail Mary...Hail Mary...Hail Mary, you're a lady, talk to your f@#%in' Son...I don', I don' mean that...I juss...I juss wanna be good...I wanna be, I wanna be a good man, Mary, I wanna be a man...Saint Anthony?!....Saint Anthony!
[... ...]
End: I can't believe---I wish---I'm so sorry. I am--Tell his mothah, God, cuz I know she's with you, please tell Miss Hameric I'm sorry cuz I am sorry--
For full extended monologue, see: Adley Gurgis, Stephen. Jesus Hopped the A Train. Dramatists Play Service, Inc. 2000. Pp. 65-66.
---
---
Useful Links
---
Sorry! We don't currently have any useful links for this guide.
All monologues are property and copyright of their owners. Monologues are presented on StageAgent for educational purposes only.
Half-Price Ticket Hot Sellers