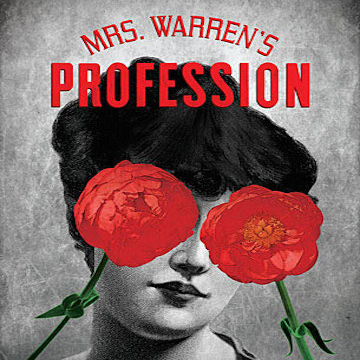 ---
---
Basics
Time & Place
England, 1902
---
Monologue Context
Mrs. Warren is telling her daughter how she came to run a brothel with her sister,
Monologue Text
We both went to a church school—that was part of the ladylike airs we gave ourselves to be superior to the children that knew nothing and went nowhere—and we stayed there until Liz went out one night and never came back. I know the schoolmistress thought I'd soon follow her example; for the clergyman was always warning me that Lizzie'd end by jumping off Waterloo Bridge. Poor fool: that was all he knew about it! But I was more afraid of the whitelead factory than I was of the river; and so would you have been in my place. That clergyman got me a situation as a scullery maid in a temperance restaurant where they sent out for anything you liked. Then I was a waitress; and then I went to the bar at Waterloo station: fourteen hours a day serving drinks and washing glasses for four shillings a week and my board. That was considered a great promotion for me. Well, one cold, wretched night, when I was so tired I could hardly keep myself awake, who should come up for a half of Scotch but Lizzie, in a long fur cloak, elegant and comfortable, with a lot of sovereigns in her purse. [...] She's living down at Winchester now, close to the cathedral, one of the most respectable ladies there. Chaperones girls at the country ball, if you please. No river for Liz, thank you! You remind me of Liz a little: she was a first-rate business woman—saved money from the beginning—never let herself look too like what she was—never lost her head or threw away a chance. When she saw I'd grown up good-looking she said to me across the bar "What are you doing there, you little fool? wearing out your health and your appearance for other people's profit!" Liz was saving money then to take a house for herself in Brussels; and she thought we two could save faster than one. So she lent me some money and gave me a start; and I saved steadily and first paid her back, and then went into business with her as a partner. Why shouldn't I have done it? The house in Brussels was real high class: a much better place for a woman to be in than the factory where Anne Jane got poisoned. None of the girls were ever treated as I was treated in the scullery of that temperance place, or at the Waterloo bar, or at home. Would you have had me stay in them and become a worn out old drudge before I was forty?
---
---
Useful Links
---
Sorry! We don't currently have any useful links for this guide.
All monologues are property and copyright of their owners. Monologues are presented on StageAgent for educational purposes only.