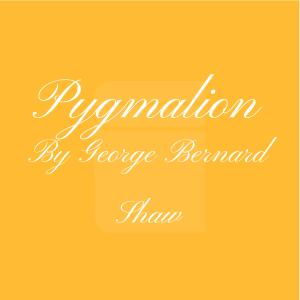 ---
---
Basics
Time & Place
London, 1900s
---
Monologue Context
Henry and Eliza are deeply embroiled in a bitter argument over Eliza's future now
Monologue Text
If you're going to be a lady, you'll have to give up feeling neglected if the men you know don't spend half their time snivelling over you and the other half giving you black eyes. If you can't stand the coldness of my sort of life, and the strain of it, go back to the gutter. Work til you are more a brute than a human being; and then cuddle and squabble and drink til you fall asleep. Oh, it's a fine life, the life of the gutter. It's real: it's warm: it's violent: you can feel it through the thickest skin: you can taste it and smell it without any training or any work. Not like Science and Literature and Classical Music and Philosophy and Art. You find me cold, unfeeling, selfish, don't you? Very well: be off with you to the sort of people you like. Marry some sentimental hog or other with lots of money, and a thick pair of lips to kiss you with and a thick pair of boots to kick you with. If you can't appreciate what you've got, you'd better get what you can appreciate.
[For full play text, see:
http://www.gutenberg.org/files/3825/3825-h/3825-h.htm]
---
---
Useful Links
---
Sorry! We don't currently have any useful links for this guide.
All monologues are property and copyright of their owners. Monologues are presented on StageAgent for educational purposes only.