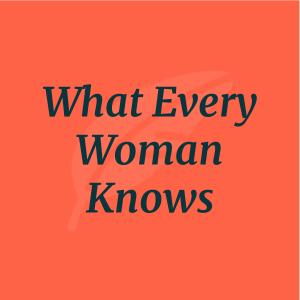 ---
---
Basics
Time & Place
England, 1908
---
Monologue Context
Maggie Wylie is coming to the end of an agreement with John Shand, whereby he must
Monologue Text
Start: This is the House of Commons, and I'm John, catching the Speaker's eye for the first time. Do you see a queer little old wifie sitting away up there in the Ladies' Gallery? That's me. 'Mr. Speaker, sir, I rise to make my historic maiden speech.
[... ...]
End: 'Mr. Speaker, sir, I stand here diffidently with my eyes on the Treasury Bench'; voice from the Ladies' Gallery, 'And you'll soon have your coat-tails on it, John'; loud cries of 'Remove that little old wifie,' in which she is forcibly ejected, and the honourable gentleman resumes his seat in a torrent of admiring applause.
[For full play text, see:
http://www.gutenberg.org/files/5654/5654-h/5654-h.htm]
---
---
Useful Links
---
Sorry! We don't currently have any useful links for this guide.
All monologues are property and copyright of their owners. Monologues are presented on StageAgent for educational purposes only.
Half-Price Ticket Hot Sellers