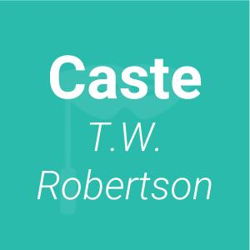 ---
---
Basics
Time & Place
England, nineteenth-century
---
Monologue Context
Captain Hawtree is accompanying his friend, George, to meet the woman George has
Monologue Text
My dear Dal, all those marriages of people with common people are all very well in novels and in plays on the stage, because real people don't exist, and have no relatives who exist, and no connections, and so no harm's done, and it's rather interesting to look at; but in real life with real relations, and real mothers, and so forth, it's absolute bosh. It's worse--it's utter social and personal annihilation and damnation.
T.W. Robertson, "Caste" in Nineteenth-Century Plays, ed. George Rowell, 1987, p.349.
---
---
All monologues are property and copyright of their owners. Monologues are presented on StageAgent for educational purposes only.