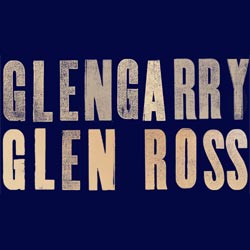 Start: You stupid f#%#%#g c#$#. You, Wil
See more monologues from David Mamet
---
---
Basics
Time & Place
A real estate office, present
---
Monologue Context
Richard Roma, a real estate salesman at a competitive office, has sold premium
Monologue Text
Start: You stupid f#%#%#g c#$#. You, Williamson… I'm talking to you, shithead… You just cost me six thousand dollars.
[... ...]
End: You want to learn the first rule you'd know if you ever spent a day in your life… you never open your mouth till you know what the shot is. (pause) You f#%#%#g child...
For full extended monologue, please refer to the script edition cited here: Mamet, David. Glengarry Glen Ross, Samuel French, 1994.
---
---
Useful Links
---
Sorry! We don't currently have any useful links for this guide.
All monologues are property and copyright of their owners. Monologues are presented on StageAgent for educational purposes only.
Half-Price Ticket Hot Sellers
Jun 22 - Jul 28
San Francisco, CA
Full Price: $20
Our Price: COMP - $10