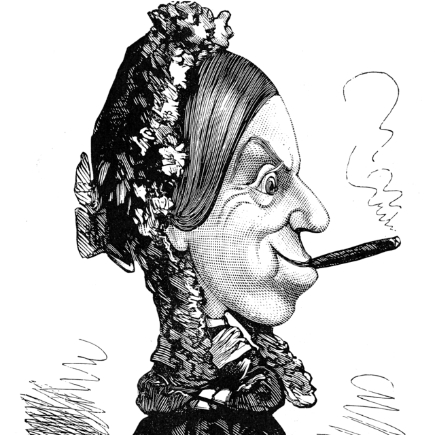 AMY (coming down...
Act 1
---
---
Basics
Time/Place
England, 1890s
Scene Context
In this highly comedic scene, Babbs is dressed up in women's clothes and has been
Scene Text
AMY (coming down R. to LORD FANCOURT). May I arrange these for you, Donna Lucia?
(LORD FANCOURT takes flowers out of dress and hands her them.)
After all, you know, we have some nice weather sometimes in poor old England.
(Turns to CHARLEY, then joins KITTY at C. table. CHARLEY then goes L. of LORD FANCOURT.)
LORD FANCOURT (aside to JACK). What on earth does she mean by that?
JACK. Why, you're a foreigner.
LORD FANCOURT. A foreigner! What did you say my name was?
JACK. Donna Lucia d'Alvadorez.
LORD FANCOURT. What am I? Irish?
CHARLEY (L. side of him). No, English. Married a Portuguese abroad.
JACK. A widow.
CHARLEY. From Brazil.
JACK. And a millionaire.
LORD FANCOURT (to CHARLEY). I say, Charley, have I any children?
CHARLEY. No, you fool!
(CHARLEY. kicks chair as before. LORD FANCOURT
Useful Links
---
Sorry! We don't currently have any useful links for this guide.
All scenes are property and copyright of their owners. Scenes are presented on StageAgent for educational purposes only.