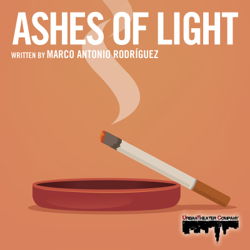 A television set...
Act 2
---
---
Basics
Time/Place
The Present Day, a small efficiency style apartment on the Upper West Side, Manhattan
Scene Context
This scene starts out Act 2 of the play. In the previous act, Luz accidentally
Scene Text
A television set plays. A woman sings in the dark: "Se me olvido otra vez" (Forgotten) by Juan Gabriel at ear deafening volume.
DIVINA: PROBABLEMENTE YAAAAAAA!!!! De mí te has olvidado Y mientras tanto yo Te seguiré esperando…
Perhaps… You have forgotten. And yet… I still await.
Lights.
Luz is making a Dominican "sancocho", a traditional hen soup. She cooks in an aggressive and nervous manner. At the table: DIVINA, Luz's slightly older sister, dressed somewhat bohemian style; a colorful scarf wrapped around her neck.
DIVINA: No me he querido ir Para ver si algún día Que tú quieras volver Me encuentres todavía-
I've chosen to stay In hopes that one day You will return and find me. _ Luz interrupts and sings in a whisper. Divina observes._
LUZ: Por eso
Useful Links
---
Sorry! We don't currently have any useful links for this guide.
All scenes are property and copyright of their owners. Scenes are presented on StageAgent for educational purposes only.