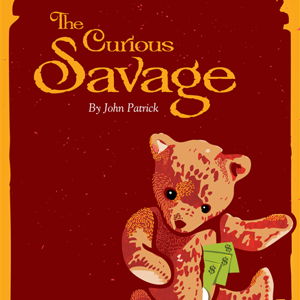 Start: Mrs. Savag...
Act Two, Scene Two
---
---
Basics
Age Ranges
Young Adult
Adult
Mature Adult
Elderly
Time/Place
The Cloisters Sanatorium, 1950
Act/Scene
Act Two, Scene Two
Scene Context
At this moment in the play, Jeff and Mrs. Savage are alone in the living room. She
Scene Text
Start: Mrs. Savage: Oh! You startled me.
Jeff: I didn't know anyone was in here.
End: Jeff: Poor Hannibal can't play--yet he does. I really can--but I won't. Don't you think that's funny?
Mrs. Savage: Not very.
Patrick, John. The Curious Savage. Dramatists Play Service, 1950, pp. 47-49.
Useful Links
---
Sorry! We don't currently have any useful links for this guide.
All scenes are property and copyright of their owners. Scenes are presented on StageAgent for educational purposes only.