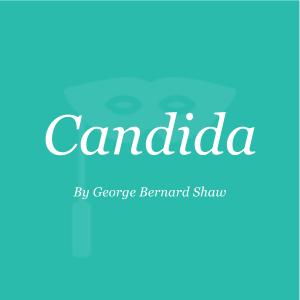 MARCHBANKS (break...
Act 3
---
---
Basics
Age Ranges
Adult
Late Teen
Young Adult
Time/Place
England, 1890s
Scene Context
The Rev James Morell has deliberately left his wife alone with Eugene Marchbanks to
Scene Text
MARCHBANKS (breaking off in his recitation): Every poet that ever lived has put that thought into a sonnet. He must: he can't help it. (He looks to her for assent, and notices her absorption in the poker.) Haven't you been listening? (No response.) Mrs. Morell!
CANDIDA (starting). Eh?
MARCHBANKS. Haven't you been listening?
CANDIDA (with a guilty excess of politeness). Oh, yes. It's very nice. Go on, Eugene. I'm longing to hear what happens to the angel.
MARCHBANKS (crushed—the manuscript dropping from his hand to the floor). I beg your pardon for boring you.
CANDIDA. But you are not boring me, I assure you. Please go on. Do, Eugene.
MARCHBANKS. I finished the poem about the angel quarter of an hour ago. I've read you several things since.
CANDIDA (remorsefully). I'm so sorry, Eugene. I
Useful Links
---
Sorry! We don't currently have any useful links for this guide.
All scenes are property and copyright of their owners. Scenes are presented on StageAgent for educational purposes only.