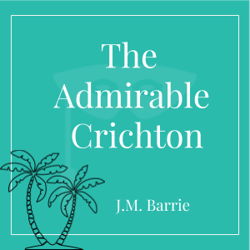 LADY MARY. Yes, f...
Act Four
---
---
Basics
Time/Place
Loam House, London, early 1900s
Scene Context
The family of Lord Loam has just been rescued from two years marooned on a deserted
Scene Text
LADY MARY. Yes, father. (She induces him to go, and thus courageously faces LORD BROCKLEHURST to hear her fate.) I am ready, George.
LORD BROCKLEHURST (who is so agitated that she ought to see he is thinking not of her but of himself). It is a painful matter—I wish I could have spared you this, Mary.
LADY MARY. Please go on.
LORD BROCKLEHURST. In common fairness, of course, this should be remembered, that two years had elapsed. You and I had no reason to believe that we should ever meet again.
(This is more considerate than she had expected.)
LADY MARY (softening). I was so lost to the world, George.
LORD BROCKLEHURST (with a groan). At the same time, the thing is utterly and absolutely inexcusable—
LADY MARY (recovering her hauteur). Oh!
LORD BROCKLEHURST. And so I have already said to
Useful Links
---
Sorry! We don't currently have any useful links for this guide.
All scenes are property and copyright of their owners. Scenes are presented on StageAgent for educational purposes only.