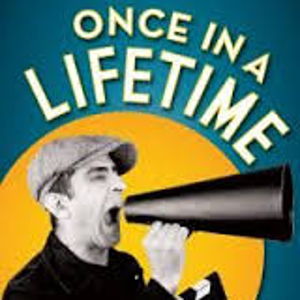 Start: George:...
Act One, Scene One
---
---
Basics
Time/Place
A boarding house, New York City, evening, late 1920s,
Act/Scene
Act One, Scene One
Scene Context
George Lewis, May Daniels, and Jerry Hyland are all members of a washed-up
Scene Text
Start:
George: Come in! May: Hello, George.
George: Hello.
May: Jerry not back yet, huh?
George: No.
End:
Jerry: Yay, it works!
May: It works, Jerry -- it works!
Jerry: And if it works on George, it'll work on anybody!
May: California, here we come!
Hart, Moss and Kaufman, George S. Once in a Lifetime. Samuel French, New York, NY. 1960. pp. 7 - 17.
Useful Links
---
Sorry! We don't currently have any useful links for this guide.
All scenes are property and copyright of their owners. Scenes are presented on StageAgent for educational purposes only.