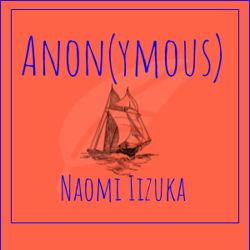 Start: Anon: T...
Act One, Scene Six
---
---
Basics
Time/Place
The middle of the ocean, daytime
Act/Scene
Act One, Scene Six
Scene Context
Anon, a young refugee searching for his mother, has been rescued from the clutches
Scene Text
Start:
Anon: The last time I was in the ocean, I almost drowned.
Naja: I know.
Anon: I was with my mom. We were in an old fishing boat. We were trying to escape and there was a storm --
Naja: I know.
End:
Anon: Why does there always have to be a storm? Why can't it just be smooth sailing?
Naja: Don't ask why. Just start swimming.
Anon: Wait!
For full extended monologue, please refer to clips or the script edition cited here:
Adams, Elissa and Brosius, Peter, eds. Fierce and True: Plays for Teen Audiences. University of Minnesota Press, Minneapolis, MN. 2010. pp. 13-15.
Useful Links
---
Sorry! We don't currently have any useful links for this guide.
All scenes are property and copyright of their owners. Scenes are presented on StageAgent for educational purposes only.