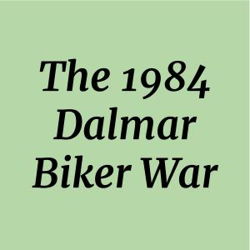 Edna: Hang on. I...
Act 1
---
---
Basics
Time/Place
Small town administrator's office on a weekday, 1980s
Scene Context
This scene achieves three important tasks. First, it provides insight into how the
Scene Text
Edna: Hang on. I have to announce you.
Harry: Are you kiddin' me? You have to announce me? We don't even have the equipment to do that. I oughta know cuz ol' Stuffy Hat would have made me install it.
Edna: The equipment is on order through a communication grant we applied for. Mr. Bottomly says we have to practice for when it comes in. (Pretends to press a button) MR. BOTTOMLY! MR. SANDERSON IS HERE TO SEE YOU! (Lights up in Cedric's office.)
Cedric: (pressing an invisible button with a flourish) SEND HIM IN! (Harry shakes his head and goes in the office. Lights go to half in reception area. Edna mimes typing, phoning, etc.)
Harry: Good Mornin' Mr. Bottomly.
Cedric: One moment Mr. Jones... (Pretends to press the button again) "MRS. FARNSWORTH! PLEASE HOLD MY CALLS DURING THIS
Useful Links
---
Sorry! We don't currently have any useful links for this guide.
All scenes are property and copyright of their owners. Scenes are presented on StageAgent for educational purposes only.