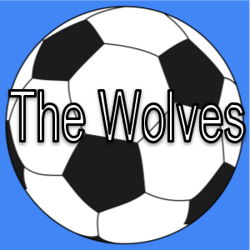 START:8: can...
Week Three
---
---
Basics
Time/Place
An indoor soccer field somewhere in Suburban America, winter, Saturdays
Scene Context
Six of the nine members of the Wolves, a competitive soccer made up of adolescent
Scene Text
START:
8: can I just say
I just don't get what the big deal is about like self-knowledge
11: ...what?
8: like
what's the big deal
there are so many other things to know about
why waste time knowing about yourself
7: ...where is this coming from?
[...]
END:
8 (still really upset): ...it's fine
2: are you ok?
8: I'm great
For full extended scene, please refer to the script edition cited here: DeLappe, Sarah, The Wolves, Overlook Press, 2018. The video linked includes cuts to the scene.
Useful Links
---
Sorry! We don't currently have any useful links for this guide.
All scenes are property and copyright of their owners. Scenes are presented on StageAgent for educational purposes only.