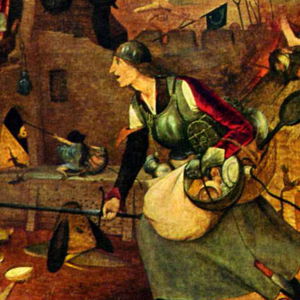 Start: Grusha: Si...
Act Three
---
---
Basics
Time/Place
In the Northern Mountains, daytime, on either bank of a river
Scene Context
Simon and Grusha have both fled their village in the wake of a military coup, but
Scene Text
Start: Grusha: Simon! Simon: Is that Grusha Vashnadze? Grusha: Simon!
End: Simon: When the wind once starts to blow, they say, it blows through every cranny. The wife need say no more.
Citation: Brecht, Bertolt. The Caucasian Chalk Circle. Translated by Eric Bentley, Minnesota: University of Minnesota Press, 1999, pp. 59-60.
Useful Links
---
Sorry! We don't currently have any useful links for this guide.
All scenes are property and copyright of their owners. Scenes are presented on StageAgent for educational purposes only.