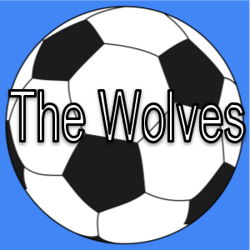 START:11: but...
Week One
---
---
Basics
Time/Place
An indoor soccer field somewhere in Suburban America, winter, Saturdays
Scene Context
In the first scene of the play, we are introduced to the Wolves, a competitive
Scene Text
START:
11: but it's like
he's old
25: he murdered 1000s of people
13: literally 100s of 1000s
2 (to 8, quiet): have you played with it before?
[...]
END:
14: take one
seriously
they're in my backpack in a little polka dot thing
7: RUN B!#@H RUN
25: language
For full extended scene, please refer to the script edition cited here: DeLappe, Sarah, The Wolves, Overlook Press, 2018.
Useful Links
---
Sorry! We don't currently have any useful links for this guide.
All scenes are property and copyright of their owners. Scenes are presented on StageAgent for educational purposes only.