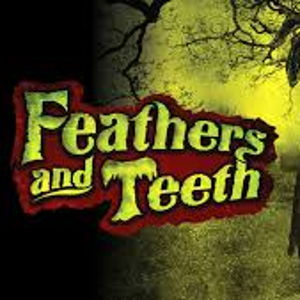 Start: Hugo:...
Act One, Scene Five
---
---
Basics
Time/Place
The Cook home, crawl space under the kitchen, evening,
Act/Scene
Act One, Scene Five
Scene Context
Chris is an angry, grieving teenager who has lost her mother two months previously,
Scene Text
Start:
Hugo: Ah… This is Hugo Schmidt speaking.
Chris: Jesus.
Hugo: I have concealed myself with the pot beneath your home.
Chris: Just leave the pot down there and go home Hugo.
End:
Chris: You know that lady up the street with all those cats?
Hugo: Yes.
Chris: Well we're going to need some trash bags Hugo.
Castro Smith, Charise. Feathers and Teeth. Dramatists Play Service, New York, NY. 2016. pp. 36-40.
Useful Links
---
Sorry! We don't currently have any useful links for this guide.
All scenes are property and copyright of their owners. Scenes are presented on StageAgent for educational purposes only.