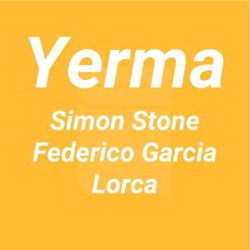 START: MARY: Take...
Act 1, Scene 2
---
---
Basics
Time/Place
London, England, Present Day
Scene Context
Mary and Helen have come to help 'Her' move into her new home as John is away on
Scene Text
START: MARY: Take a break?
HER: No, it's almost done.
MARY: Those boys weren't half fit, eh?
HER: Boys?
[... …]
END: HER: On the pill? Really? I mean is that even –
MARY: Yes it is.
HER: Right.
HELEN: Well this is a surprise.
Simon Stone, Federico Garcia Lorca. Yerma, Oberon Books, 2017, pp.61-66.
Useful Links
---
Sorry! We don't currently have any useful links for this guide.
All scenes are property and copyright of their owners. Scenes are presented on StageAgent for educational purposes only.