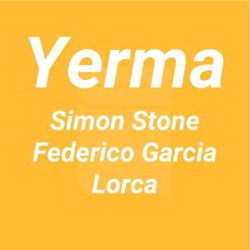 START: HER: Well...
Act 1, Scene 4
---
---
Basics
Time/Place
London, England, Present Day
Scene Context
'Her' is the editor of the Senior Editor of the Life, Style and Culture magazine at
Scene Text
START: HER: Well that is...
VICTOR: I know...
HER: That is...
VICTOR: Surprise.
[... …]
END: VICTOR: Yeah, I just, regret what...and I'm happy for you and think it's just great that you're still with John and that's going so well but I just, is that okay? Just that it was well yeah, significant and yeah, thought a lot about it...
Simon Stone, Federico Garcia Lorca. Yerma, Oberon Books, 2017, pp.73-78
Useful Links
---
Sorry! We don't currently have any useful links for this guide.
All scenes are property and copyright of their owners. Scenes are presented on StageAgent for educational purposes only.