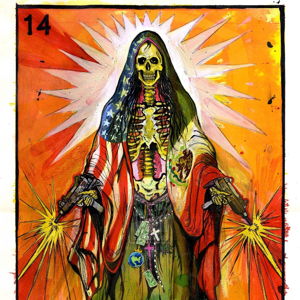 The Ghosts of Lote Bravo
Play
---
---
Overview
---
Synopsis
Young women are disappearing in Ciudad Juarez. At the factories near the border, more and more coveted seats are left empty. In Lote Bravo, however, on the outskirts of town, these women's bodies turn up. One of the missing is Juanda's teenage daughter, Raquel. Desperate to understand what has happened to her daughter, Juanda prays to the folk saint, La Santa Muerte. La Santa Muerte shows Juanda visions of her daughter's life and death -- revealing that Raquel had hopes, dreams, and enormous courage that her mother never knew. With tenderness, dark beauty, and enormous power, Hillary Bettis' The Ghosts of Lote Bravo is a testament to the resilience of the human spirit in a place surrounded by violence.
**Note: Bettis writes in her foreword: "Since 1994 Lote Bravo, a small area near the airport in Ciudad Juarez, has become the dumping ground for hundreds of brutally murdered women. It was also the same year American corporations, through NAFTA, began opening countless maquiladoras that only employed women."
---
---
Show Information
Settings
Contemporary, Fantasy/Imaginary, Multiple Settings
Time & Place
ciudad juárez, mexico. present (2015), and immediate past.
Casting Notes

Includes late teen, adult, mature adult, elderly, young adult characters
---
Half-Price Ticket Hot Sellers