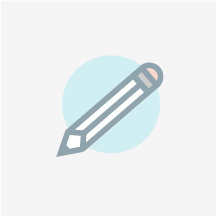 Aaron Copland
Composer
---
---
Biography
---
Aaron Copland was an American composer, composition teacher, writer, and later in his career a conductor of his own and other American music. Instrumental in forging a distinctly American style of composition, in his later years he was often referred to as "the Dean of American Composers" and is best known to the public for the works he wrote in the 1930s and 1940s in a deliberately accessible style often referred to as Populist and which the composer labeled his "vernacular" style. In addition to his ballets and orchestral works, he produced music in many other genres including chamber music, vocal works, opera and film scores.
Read more about Aaron Copland on Wikipedia.
---
Shows by Aaron Copland
---
In the American heartland during the Great Depression, the provincial existence of a rural farming family hinges upon the high school graduation of the eldest daughter, Laurie Moss. However, on the eve of her graduation, Lau...
read more
---
Overview