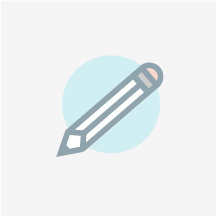 David Allan Stewart
Composer, Lyricist
---
---
Biography
---
David Allan "Dave" Stewart (born 9 September 1952) is an English musician, songwriter and record producer, best known for his work with Eurythmics. He is usually credited as David A. Stewart, to avoid confusion with other musicians named Dave Stewart. He won Best British Producer at the 1986, 1987 and 1990 Brit Awards.
Stewart was born in Sunderland, England, in 1952. Whilst still in his teens, he secured a record deal as part of folk-rock band Longdancer. Despite being signed to Elton John's record label, The Rocket Record Company, they did not achieve commercial success. He also collaborated with Brian Harrison to produce an EP on the Sunderland Multicord label (label number MULT-SH-1, producer Ken McKenzie), recording two songs (Girl and Green She Said) from a school musical production written by teacher Dick Bradshaw, one traditional number (A Blacksmith Courted Me) and a song written by Dave and Brian (Deep December). After leaving Wearside Stewart then spent several years living in squats in London. In late 1976, he was introduced to Annie Lennox by Paul Jacobs. Soon, Stewart and Lennox became romantically involved. By 1977, the pair had teamed up with Sunderland musician Peet Coombes, releasing a single on Logo Records as The Catch. The band then developed into The Tourists who enjoyed modest success, including a hit in 1979 with a cover of the Dusty Springfield hit "I Only Want to Be with You".
The Tourists split up in 1980, as did Stewart and Lennox, though the pair continued to work together. They formed a new musical project named Eurythmics. After a string of hit singles and albums, the duo split in 1990, but reunited in 1999 for the album Peace and another world tour. Lennox and Stewart worked together again in 2005, recording two new tracks for the greatest hits package Ultimate Collection, released to coincide with Eurythmics' 25th anniversary.
Read more about David Allan Stewart on Wikipedia.
---
Shows by David Allan Stewart
---
Ghost the Musical is a timeless fantasy about the power of love. Longtime couple Sam and Molly are happily in love and living together in Brooklyn. Walking back to their apartment one night, they are mugged at gunpoint, leavi...
read more
---
Overview
Genres
Drama, Comedy, Romance, Fairy Tale/Fantasy
---