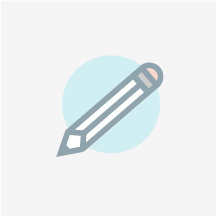 Claude-Michel Schönberg
Composer
---
---
Biography
---
Claude-Michel Schönberg (born 6 July 1944 in Vannes) is a French record producer, actor, singer, songwriter, and musical theatre composer, best known for his collaborations with lyricist Alain Boublil. Major works include La Révolution Française (1973), Les Misérables (1980), Miss Saigon (1989), Martin Guerre (1996), The Pirate Queen (2006), and Marguerite (2008).
Schönberg began his career as a record producer and a singer. He wrote most of the music for the French musical and rock opera La Révolution Française, France's first rock opera, in 1973. He played the role of King Louis XVI in the show's production that year.
In 1974 he wrote the music and the lyrics of the song "Le Premier Pas", which became the number one hit in France that year, selling over one million copies. Le Premier Pas was produced by Franck Pourcel.
Schönberg then made an album in which he sang his own compositions. In 1978 he dedicated his attention to musicals when he and Alain Boublil conceived the idea for a stage musical version of Victor Hugo's Les Misérables. The original production was staged at the Palais de Sports in Paris in 1980. In 1985 and 1987 respectively, the musical opened in London and on Broadway, to acclaim in each instance. The Broadway production was nominated for twelve Tony Awards in 1987 and won eight, including Best Musical and Best Original Score.
In 1989, Schönberg and Boublil produced the London showing of the musical Miss Saigon, which starred Lea Salonga and Jonathan Pryce. In its transition to Broadway, the show broke advance-ticket sales, earning $24 million before its premiere on 11 April 1991. The show was nominated for ten Tony awards, including Best Musical and Best Original Score.
In 1997 Schönberg and Boublil premiered a new musical, Martin Guerre, at the Prince Edward Theatre in London. The musical won the 1997 Olivier Award and went on to tour the UK and the United States.
Read more about Claude-Michel Schönberg on Wikipedia.
---
Shows by Claude-Michel Schönberg
---
---
---
---
Overview
Genres
Drama, Romance, Historical/Biographical
---