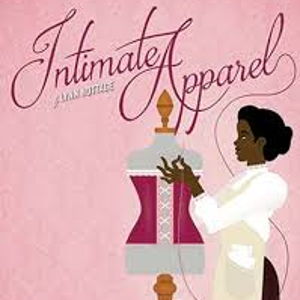 Dear Miss Mills,
I received your le
See more monologues from Lynn Nottage
---
---
Basics
Time & Place
Panama, 1905
---
Monologue Context
George Armstrong, a native of Barbados, works as a laborer on the Panama Canal. At
Monologue Text
Dear Miss Mills,
I received your letter. It took two months in the coming, so please forgive me, I've already written you twice since. I am most happy to make your acquaintance, and I'm anxious to hear all about you. As for me, I'd like to report on our good progress, but it isn't the case. This canal seem a near-impossible mission, but here we be, digging until day end bathed in mud up to our necks. They say a mad Frenchman dreamed up this Panama project, and convinced the devil to give him an army of workers. The price, this great fissure across the land that reach right into the earth's belly. Indeed, chaos is a jackhammer away, that's what be said here anyway. But when the great oceans meet and the gentlemen celebrate, will we colored men be given glasses to raise? Today we severed the roots of a giant flamboyant, and watched it tumble to the ground. I stood thigh deep in crimson blossoms, swathed in the sweet aroma of death and wondered how a place so beautiful could become a morgue. But the days aren't all bad. If you take a moment to listen to the forest around us there is so much life just out of sight. And there be men from every corner of the Caribbean, sharing tales around fires, heads light on rum and laughter. But now, I read your letter. I see you sitting at your sewing machine. I hear the sound of the wheel turning, the tiny stitches drawing together the pieces of satin. They got machines here which take six men to operate, and slice through stone like butter. All this wonder and waste, but your letter be the most splendid thing and shall ride in my pocket until the next.
Yours sincerely, George Armstrong.
Nottage, Lynn. Intimate Apparel. Dramatists Play Service, New York, NY, 2005. pp. 15-16.
---
---
Useful Links
---
Sorry! We don't currently have any useful links for this guide.
All monologues are property and copyright of their owners. Monologues are presented on StageAgent for educational purposes only.