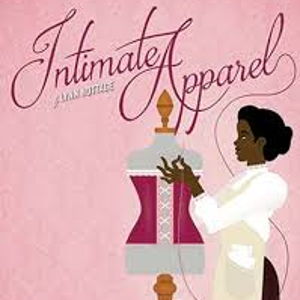 I suppose. He give me some laughs. But y
See more monologues from Lynn Nottage
---
---
Basics
Scene
Act One, Scene Six,
Time & Place
Mrs. Dickson's boarding house, Lower Manhattan, 1905,
---
Monologue Context
Mrs. Dickson, a comfortable widow who owns a boarding house, is bidding farewell to
Monologue Text
I suppose. He give me some laughs. But you see, my mother wanted me to marry up. She was a washerwoman, and and my father was the very married minister of our mission. He couldn't even look out at her there in the church pews, but she'd sit there proudly every Sunday, determined to gain God's favor. Marry good. She didn't ever want me to be embarrassed of my fingers the way she was of hers. I'd watch her put witch hazel and hot oil on her delicate hands, but they remained raw and chapped and she kept them hidden inside gray wool gloves. In the winter they'd bleed so bad sometimes, but she'd plunge her hands into the hot water without flinching, knead and scrub the cloth clean. Fold and press for hours and hours, the linen, the bedding, the stockings and the britches, sometimes wearing the frayed gloves so as not to leave bloodstains on her precious laundry. She wouldn't even let me help her, she didn't want my hands to show the markings of labor. I was going to marry up. Love was an entirely impractical thing for a woman in her position. "Look what love done to me," Mama used to say. "Look what love done to me." So I did what was necessary to gain favor. I allowed myself to be flattered by gentlemen. You understand? Yes, this "pretty" gal done things, un-pretty things, for this marble mantle, gaslights in every room, a player piano, and an indoor toilet. Mr. Dickson was a good man -- bless his broken-down soul. He had fine suits and perfect diction, and was too high on opium to notice that he was married. But I would not be washerwoman if it killed me. And I have absolutely marvelous hands to prove it.
Nottage, Lynn. Intimate Apparel. Dramatists Play Service, New York, NY, 2005. pp. 32-33.
---
---
Useful Links
---
Sorry! We don't currently have any useful links for this guide.
All monologues are property and copyright of their owners. Monologues are presented on StageAgent for educational purposes only.